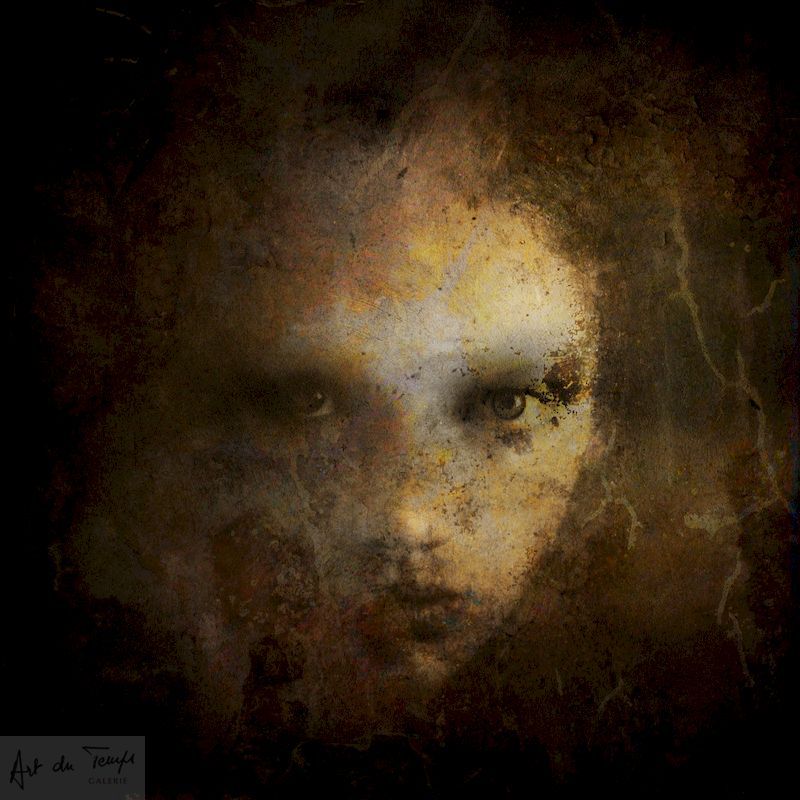 My love of art is very global and brings together many fields. Painting, drawing, engraving, sculpture, photography, cinema, literature, poetry, comics etc. As I essentially only practice one of these disciplines, I think that I try to put a little of all of this in my images.
I photograph the accidental forms of nature and urban environment. From the mixture of these photographed materials, either between them or with portraits and drawings, my paintings are born.
Roots, bark, old walls, stones, stains etc of which I keep the naturalness and the raw side, become so many faces, anthropomorphic forms, expressive landscapes.